At the beginning and end of our lives we are completely dependent on the kindness of others, how can it be that in the middle we would neglect kindness towards others - or ourselves?
Ask not for whom the memorial flame may burn.
It burns for us.
It burns for Humanity.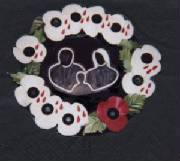 IF there is one thing Humanity lacks - it IS Humanity.